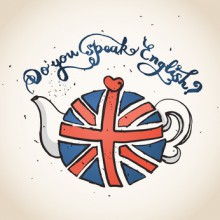 It was on a cold day in November when about 70 primary school children from all across Aachen gathered at the Couven Gymnasium for a Bilingual Afternoon. Within a time frame of two and a half hours they got to know many aspects that our bilingual German-English school has to offer. The watched a play performed by two year 6 tutor groups, they created Christmas cards, they pracised an English song (which they performed on stage later) and, last but not least, they had magic moments with Harry Potter at Hogwarts – including really nasty looking popcorn, magic wands and games. For the parents who had been waiting for their children, there was also a tea room run by a year 5 group with (not quite so many) English biscuits and (not quite so hot) tea. Well …
We hope (and believe) that all of the children liked our English programme and hope that we will see many of you again on our Open Day in January.
P.S. S. You will find more info on Bilingual Education → here.